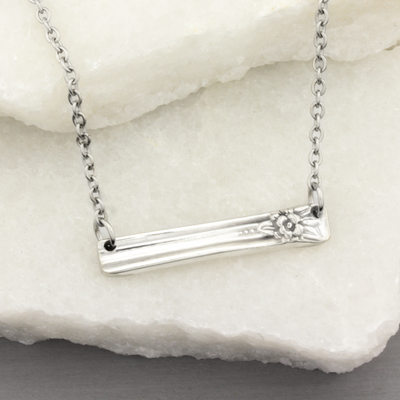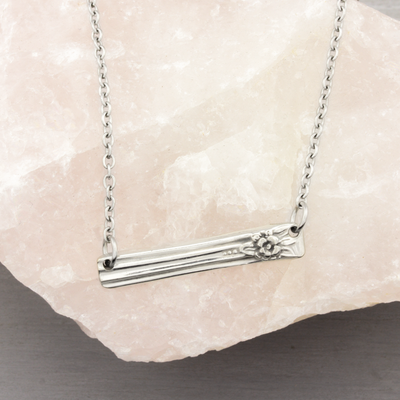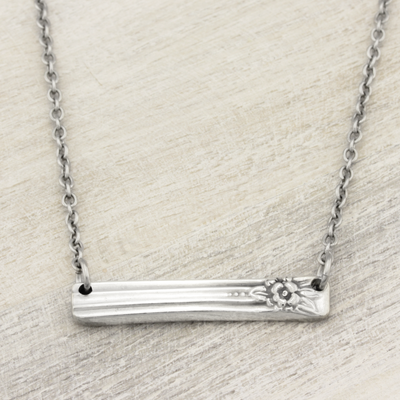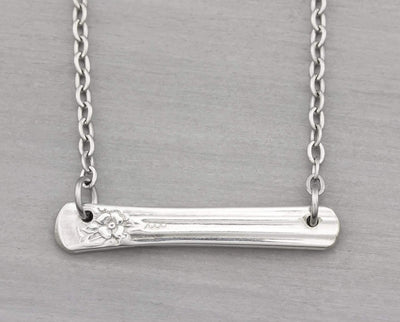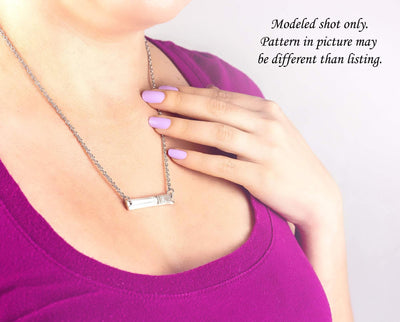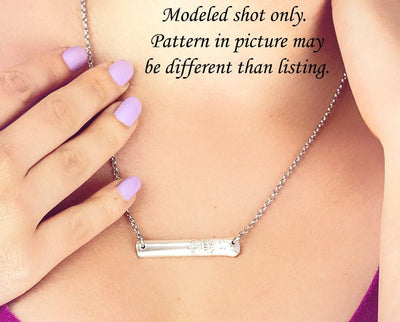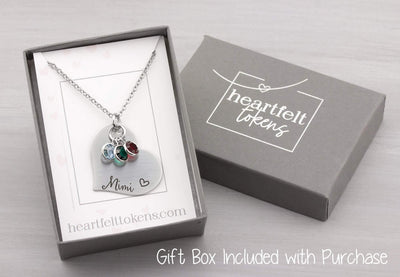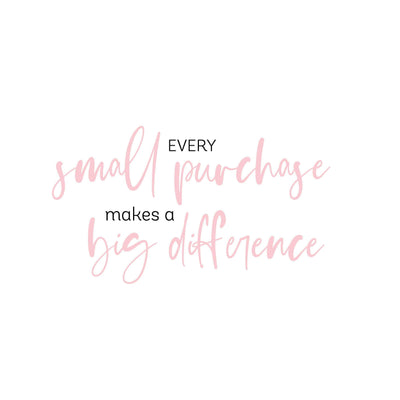 This bar necklace is made from antique silver plated silverware and measures about 1/4" x 1 1/2" depending on style.
Comes on a stainless steel necklace chain of your chosen length.
Gift box is included.
Please remember these necklaces are made from very old antique silverware.
Some light scratches may be visible. This only adds to the character and charm of each piece.
Each piece is handmade to order and may differ slightly from the one pictured.
Hand Crafted in the USA by Heartfelt Tokens.

Collections: Silverware Jewelry
Silverware Jewelry Spoon Necklace Jubilee
$9.95