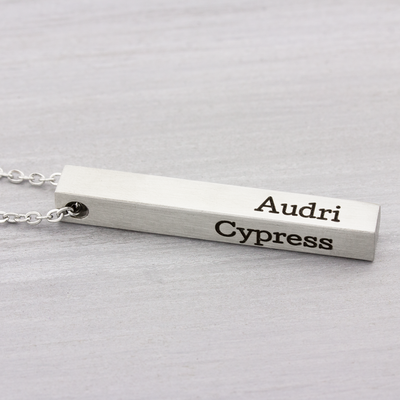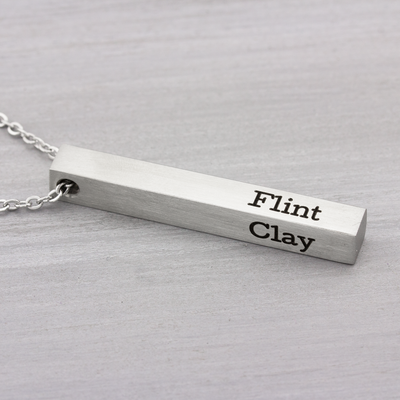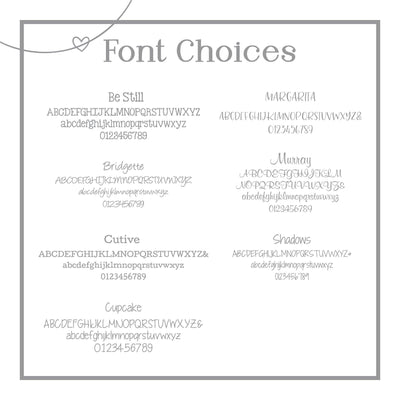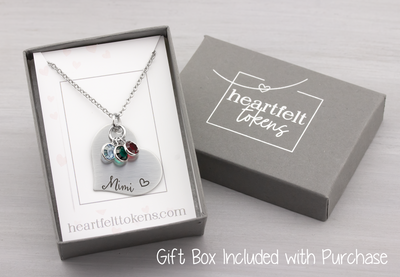 Carry your loved ones with you on this four sided personalized bar necklace.
Includes:
1/4" x 1/4" x 1 1/2" stainless steel four sided bar with name, words or date on each side
Necklace chain of your choice
Gift box included
Engraved for a permanent design that will not fade over time.
Hand Crafted in the USA by Heartfelt Tokens. 
Collections: Personalized Necklaces
Personalized Four Sided Bar Name Necklace
$19.95