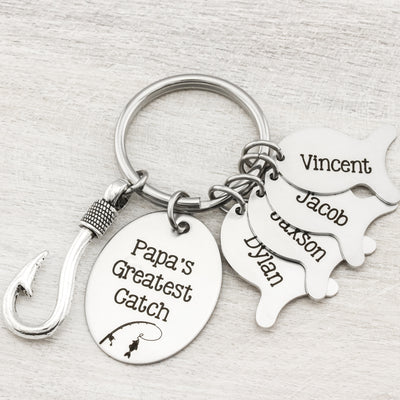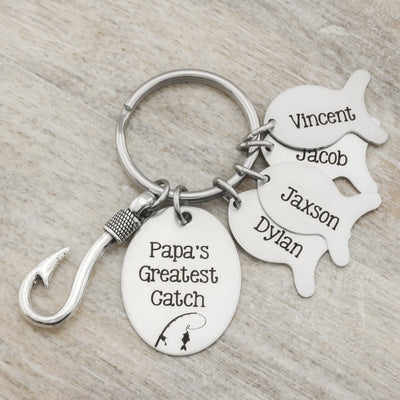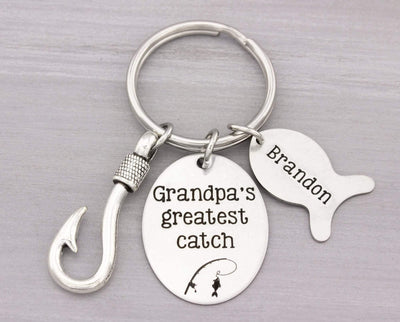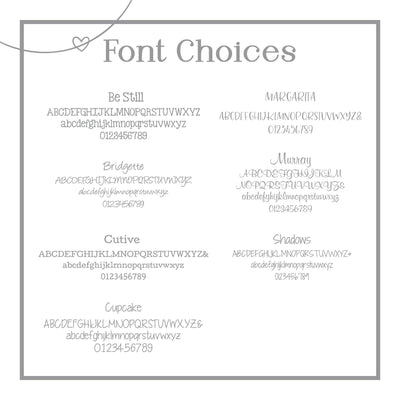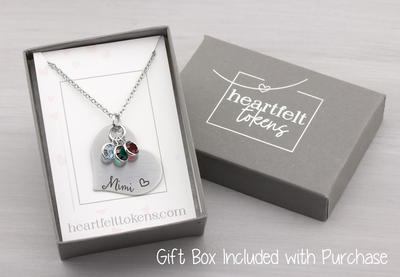 Let's not forget Dad and Grandpa this Father's Day. They need to feel love too!
Customize this personalized personalized key chain with as many name fish as you need. Change the saying on the oval and use the name of your choice.
Ex. Daddy's (grandpa's), (Papa's) fishing buddies
Hooked on Grandpa/Daddy
Grandpa's/Daddy's Greatest Catch
Papa's/Dad's Keepers
Includes:
1 1/4" x 1" stainless steel oval with saying
5/8" X 1" stainless steel fish name tags
fish hook charm and key ring
Gift box included
Engraved for a permanent design that will not fade over time.
Hand Crafted in the USA by Heartfelt Tokens. 
Collections: Personalized Gifts For Him
Personalized Fishing Lure Key Chain Gift Greatest Catch
$19.95